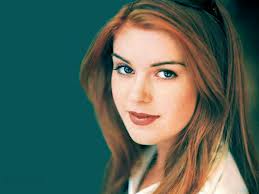 Role:
 Professor
Subject Taught Charms
Any other duties: She helps with the Hogwarts dueling club, and is the head care taker of the Hogwarts House-elfs. 
Description She's slightly taller than most women. Around 5'10" with wavy shoulder lenght brown hair and dazzeling blue eyes. She being 29 is very young but still very capible. 
Personality A bright happy person that abosultly ADORES every holiday. Her office and classroom are usually covered in holiday decorations. She attented Hogwarts and was sorted into Ravenclaw.She helps every student that ask no matter what house he or she is from. She usually is singing Celestia Warbecks songs to her self when working and she hope of meeting her one day. She loves reading every book in the Hogwarts library, even though she has a strange thing for tearing pages in books which usually makes the librarian go crazy. She also has a short memory at times.
Quirks Singing to herself, reading, accidently tearing book pages.
---copied from the roost professor profiles with slight edits for LOM correctness
AS OF SPRING 2018 LOM TIME, VALENTINE TEACHES BOTH CHARMS AND TRANSFIGURATION